Feathers & Rap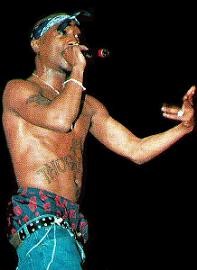 The economic researchers where I work get a very interesting publication called 'Foodweek', which I enjoy reading before passing it onto them. It's the only piece of mail they look enthusiastic about receiving, really. The back page in particular is entertaining; full of little food-industry related snippets and gossip.
Anyway, I just read this and thought it interesting enough to post:
"The US may be close to solving one of its waste problems, with a process developed to turn chicken feathers into plastic. About 1.8 billion kilograms of feathers are generated during poultry production in the country, creating a serious environmental problem. Walter Schmidt, a chemist with the Agricultural Research Service, has found a way to convert chopped feathers to plastic using traditional plastic processing equipment. The resulting product can be moulded like other plastics and has similar properties to polyethylene and polypropane, as well as being biodegradable'
March 11 2005. Octomedia.
If this can actually be implemented on a wider scale, it would be excellent. But what are the chances of enough money being allocated to this?
Also, can anyone confirm the veracity of this?:
"McDonald's has once again incited its critics with its latest marketing ploy - paying rappers to use the word BigMac in their song lyrics. McDonald's in the US has offered rap artists up to $US5 every time a song mentioning the word BigMac is played on US radio stations.....[general reporting on outraged obesity experts and consumer groups etc.]...McDonald's will have last say over the lyrics, but the artists will have control over how the word is incorporated into the track. The plan is part of the "I'm Lovin' It' advertising campaign, and the company hopes to have several songs using the burger name by mid-year." 8 April 2005. Octomedia.